who is CSI?
Chevron Stations Inc. (CSI) are Chevron-owned and operated stations located throughout California, Oregon, and Washington. We have more than 3,000 employees in about 300 stations.
CSI locations are the flagship for all 8,000+ Chevron retail stations across the U.S. Chevron Corporation uses the CSI sites to test new products and set the standards for all Chevron stations to follow.
Not sure if a Chevron station is CSI-owned? Look for the white letters on the front window – or just ask.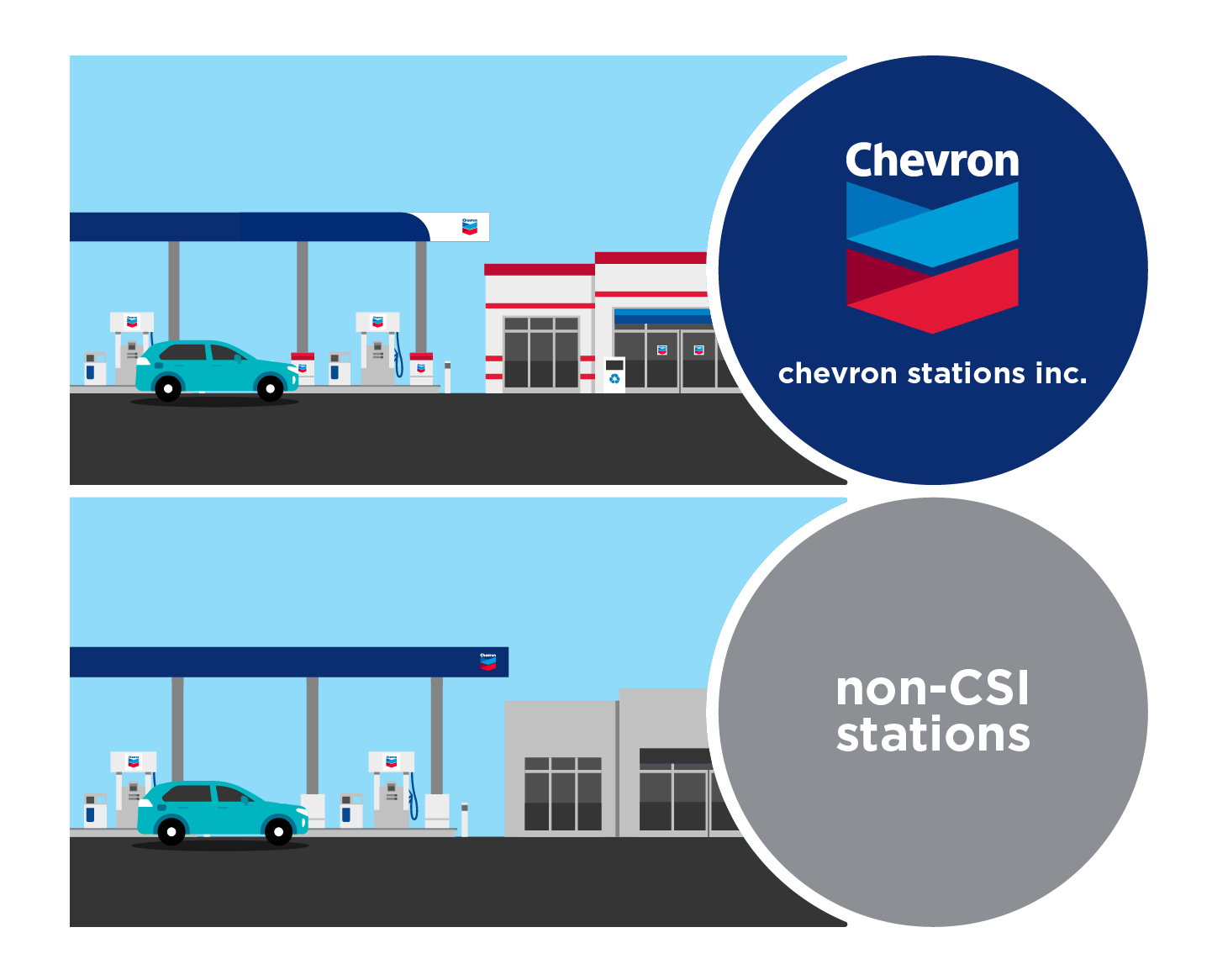 our values
people first
You've heard this one before, here's how we mean it: We're a global team of leaders who love new ideas. And no matter where we're from, we lift each other up. That way we can do more for our communities, our environment, and—of course—you.
safety culture
Keeping you safe is more than lip service, it's a core value. Our teams receive comprehensive training & development guidelines, so whether you're by the pump or behind the counter, you'll have the confidence to deliver your best—at your best.

high performance and standards
Joining us means joining a major business in your local community. That comes with some big challenges, from serving excellent experiences to maintaining spotless stations. If you're motivated to bring your best for your customers, you'll be a perfect fit.
career advancement
How much can you learn in a gas station? You'd be surprised. The skills you pick up here will play a big role in how your career grows. Speaking of growth, you'll have full ownership of where you want to take your professional journey.
jobs for you
Do you have any jobs saved yet? Start looking now! Once you've found one you're interested in, click the save this job button or icon. You can find them on the search results or job description pages.
Recently viewed jobs will appear here once you have visited a job description page.
that's not all
there's more to
our story
career development

We're always learning, growing and upskilling. For you? That means a bigger future.

career development

resources

New to CSI? Learn more about our policies and how to join the team.

resources

FAQs

Want to know more? See answers to frequently asked questions.

FAQs